Hello MKC fans! Britt Bass here from Pink Paper Crowns to share a few cards I made to give to my family this Easter using some of the adorable Miss Kate Cuttables files.
First, I wanted to make sure you HOPPED over to the Miss Kate Cuttables store to grab today's FREEBIE!
________________________________
This week there was a LOT of crafting for me - as is always the case around the holidays. I knew I had several cards to make for yesterday and so, Saturday I sat down with my Cameo and my MKC files and cut like my life depended on it!
I combined lots of different files and sets to create these cards. I did do some resizing of some of the elements and I added some non-cuttable embellishments - like the jewel noses on these bunny peeps!
Especially on a special card for a special person, sometimes it's nice to include a handwritten sentiment like I did here. Don't like your handwriting? - use block letters like I did here!
I was excited to have another opportunity to use some of my Peachy Keen Stamps' faces and sentiments on these cards too! This is a face actually made for use with a skunk image, but I just wiped off the parts of the stamp I didn't need and PRESTO - I had a super cute bunny face!!
___________________
Just a few tips on how to cut faster and create more cards in one sitting:
1: Choose ALL of your shapes before you cut anything and size them to whatever you want them to be. If you do this, you can separate the pieces into color groupings and only cut each color of cardstock once. (for example: I put the bunny bodies from the second and third card on the same virtual mat and cut them all at the same time).
2: Don't assemble until you have EVERY image cut in its entirety. If you concentrate on just one task at a time, it will usually take you less time to complete the whole group of tasks. This is called 'Batch Tasking' and is really helpful when you have to make several things that all have the same basic steps.
3: Choose one size of card and stick to it. You will make less mistakes while cutting if you are trying to cut and size everything to the same general dimensions.
4: Always HAVE FUN! Don't take holiday crafting too seriously - you're MAKING a gift and most people will appreciate your effort and talent, even if you know something doesn't come out perfect.
___________________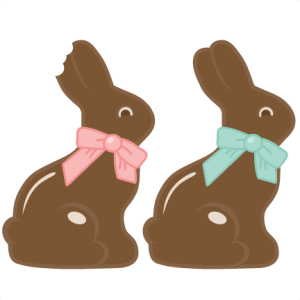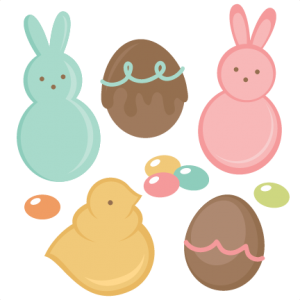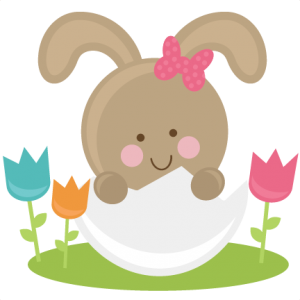 ______________________
As always, don't forget to follow MKC on social media and thanks so much for stopping by today!!!